Lorella Chinaglia's School of Fashion in Ferrara had the opportunity to create tailor-made clothes for important people, becoming real testimonials of the School:
Paolo Franceschini is a showman, comedian, host and entertainer. As he said "The important thing is to control the tone and use the right ingredient."
For Paolo Franceschini it was quite fun, the clothes designed for his shows are certainly originals. Obviously working for him is fun and professional at the same time.
His different clothes have been inspired by his personality, and they become pure art in the show. I had the pleasure of meeting Giorgio, and I've sketched a similar suit for Paolo.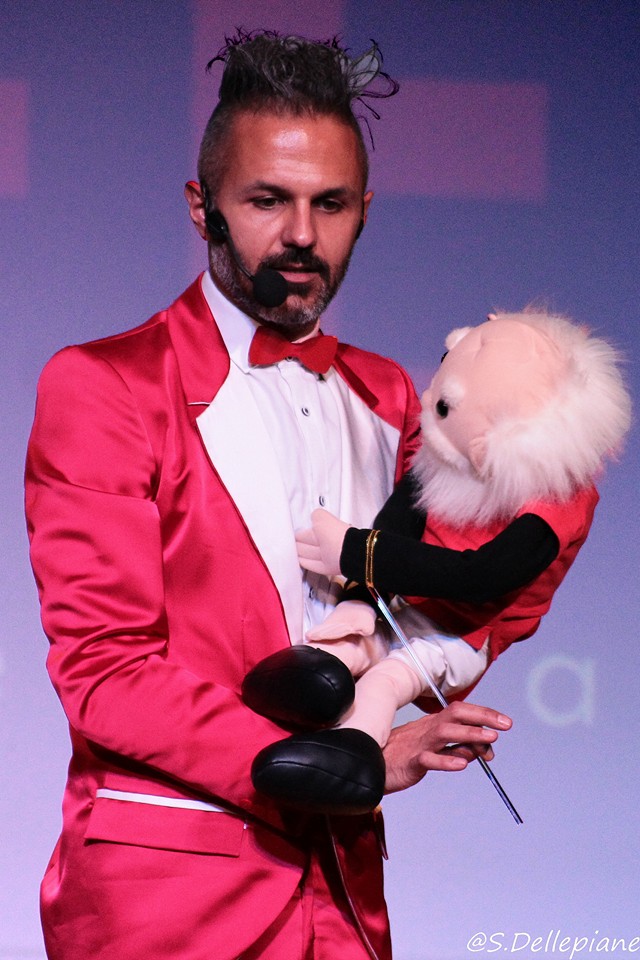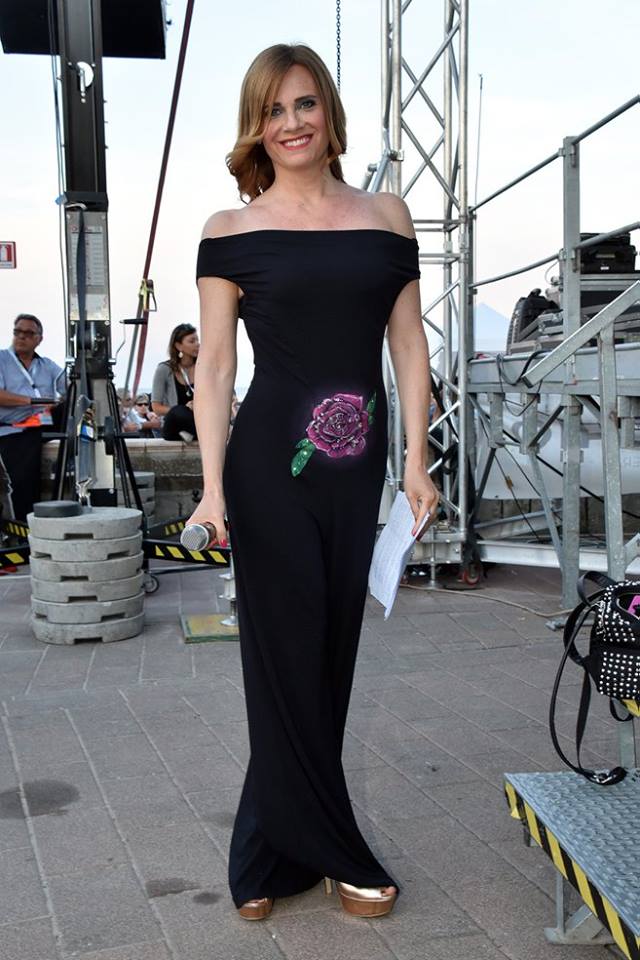 Laura Sottili is a tv hostess, presenter and speaker for Radio International.
For Laura Sottili it's been causal, we had the task to design a gown for her in the occasion of a fashion show, to which we were participating with the fashion school. The gown that she has worn that evening, was designed by Cristina. Laura has been really impressed by the gown and thought it was perfect for her!
For the jumpsuit, instead, she had the possibility to choose among all our creations the perfect gown for her and the event. She has chosen the jumpsuit that really suited her, and it was decorated with a hand-painted rose on the fabric, a detail that made it precious.
Andrea Poltronieri is defined by the experts as a rare example, half man and half sax, he is simply known as Poltro or PoltroSax.
For Andrea Poltronieri, I have worked hard but I liked it, we were searching for the perfect fabric that suited him for the big event.
I'd say that we hit the nail on the head, the suit was beautiful, and so was his bride, well-dressed as well (not styled by us) with good taste.
I'm honored to had the chance to dress Andrea Poltroneri and make the most beautiful day of his life so solemn.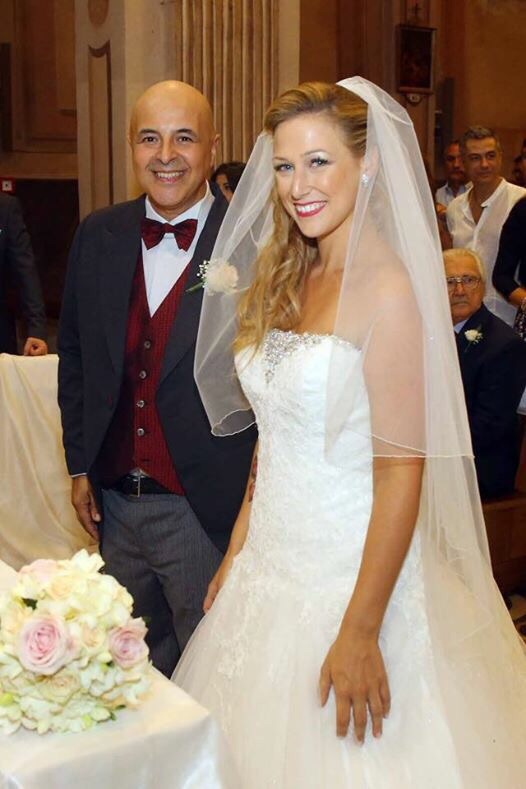 Micheal Buttini, is an eccentric, energic and funny guy, and a talented singer. Also for him, I had the chance to make my contribution and make the most beautiful day of his life, unique.
The suit for his wedding was original, but I have to say that his ideas during the process of creation were clear since the first meeting.
Michael has an undoubtedly easy physicality to dress, but the squared pattern that he chose, wasn't quite easy to wear…