Our Fashion School transform the students in real artists, providing all the necessary tools to combine their individual fantasy with the general needs of the labour market. Becoming a stylist consist in spreading your own ideas and apply them to fashion. It's necessary a deep knowledge of the fabrics, coloring techniques, tailoring and stylizing an idea, with the awareness that you can achieve it. Therefore our Stylist course includes in its program the following subjects: Croquis, Pattern Making and Tailoring.
A stylist become the master of the whole productive cycle, starting from the idea, and then through the croquis creates the finished product. It's important that the professional has the right characteristics. such as the skill of working in a group of people, intuition, creativity and precision. He must meet the deadlines of the sample case and consider the qualitative and price standards imposed by the fashion companies.The stylist is an artist and at the same time a fashion technician. Thanks to these characteristics he can work in different sectors and oversees the various processes in the fashion industry.The course aims to prepare the student for the labour market, providing him a series of activities that are directly connected with the fashion companies.Thanks to Kaledo Style you can define new fashion trends, the colors and the fabrics of a fashion line or a specific season, draw items of clothing, associate various fabrics, create fashion collection, create Mood, technical files and much more.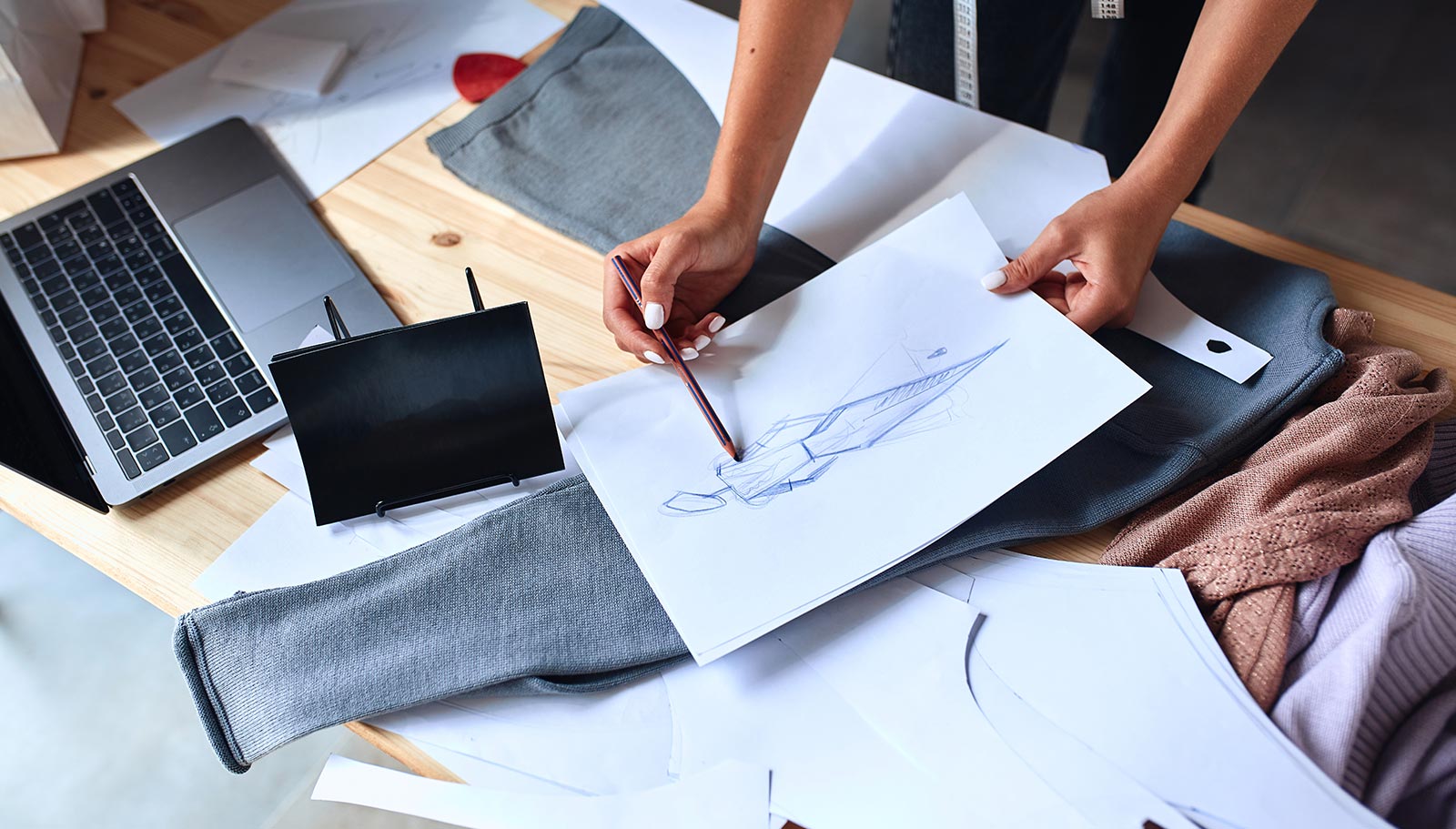 17 ore settimanali in 5 lezioni
The program of the professional stylist course is the largest in our school and consists of other sub-programs.
Click on the buttons below to see in detail what each sub-program is made up of!